Join the IFSEC Global.com community to access:

Download free reports, research and whitepapers

Analysis and case studies from expert contributors

Free email newsletter briefings: Security, Fire and Installer

Network in our members-only community and join the conversation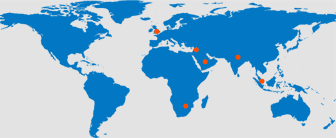 All Events
sponsored content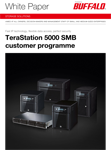 TeraStation 5000 SMB customer programme
Buffalo Technology TeraStation™ range of business-class NAS devices simplify the process of managing data, backups and data sharing in a production environment, and brings a range of advanced features such as: NAS and iSCSI support; multiple levels of RAID technology; support for cloud storage; antivirus protection; and IP video surveillance integration.
Read the Full White Paper

Information Resources Archive
Latest Archived Broadcast

Securitas director of security risk management, Dr Peter Speight, explains why security relies on the process of risk management. If a business cannot understand risk, how can you possibly keep yourself secure?
Comment now

53
IFSEC Global is looking for engaged readers to moderate the message boards on this site. Engage in high-IQ conversations; earn kudos and perks. Interested? E-mail:
moderators@ifsecglobal.com