The doors are designed for high risk areas such as Government offices, transport hubs, public buildings, military establishments and financial institutions. They have been successfully tested for a blast from a 100 kg TNT explosion at both 25 metres and 45 metres. The aim of the tests was to protect occupants from the effects of an explosion, such as high velocity shards of glass, and to ensure that after an explosion door security is not unduly compromised (and that installation integrity is always maintained).
The testing was carried out in co-operation with the US General Services Administration, the International Standards Organisation and Bomb Blast Standards. Blast gauges were used to measure the blast pressure and loading on each test.
Footage can be viewed at www.bombblastdoors.co.uk
Ingersoll Rand – Enquiry 115



Join the IFSEC Global.com community to access:

Download free reports, research and whitepapers

Analysis and case studies from expert contributors

Free email newsletter briefings: Security, Fire and Installer

Network in our members-only community and join the conversation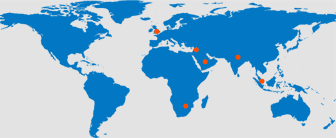 All Events
Latest Archived Broadcast

Securitas director of security risk management, Dr Peter Speight, explains why security relies on the process of risk management. If a business cannot understand risk, how can you possibly keep yourself secure?
Comment now

53
IFSEC Global is looking for engaged readers to moderate the message boards on this site. Engage in high-IQ conversations; earn kudos and perks. Interested? E-mail:
moderators@ifsecglobal.com