<![CDATA[

The restoration of Southend Pier, which was badly damaged by fire in 2005, has included the installation of a new fire detection and alarm system to the foreshore area.

The area includes the public entrance, train station and workshops, the administration offices, a museum, tourist information centre and amusement arcades.


Prince Safety and Security Systems Supplies won the contract to supply fire detection and support services for the complex. The company recommended Apollo's Discovery range of intelligent fire detectors. The company also supplied the compatible control panel, manual call points and Apollo sounder beacons.

The fire detection and alarm system was installed and commissioned by Blake Fire & Security Systems. Arranged over two loops, the Apollo equipment is connected to an Ampac FireFinder control panel.





]]>



Join the IFSEC Global.com community to access:

Download free reports, research and whitepapers

Analysis and case studies from expert contributors

Free email newsletter briefings: Security, Fire and Installer

Network in our members-only community and join the conversation
sponsored content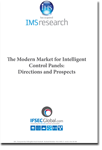 Information Resources Archive
Latest Archived Broadcast

Securitas director of security risk management, Dr Peter Speight, explains why security relies on the process of risk management. If a business cannot understand risk, how can you possibly keep yourself secure?
Comment now

53
IFSEC Global is looking for engaged readers to moderate the message boards on this site. Engage in high-IQ conversations; earn kudos and perks. Interested? E-mail:
moderators@ifsecglobal.com