Government 'Incompetence' Over CCTV Bill

Paul Mackie, CEO of CameraWatch, told IFSEC Global.com that the ...

Cherry Park, freelance journalist
Comment now

24/05/2013

Sir Ken Knight's government-commissioned review into the future of England's fire and rescue authorities (FRAs) has caused a stir among many members of the firefighting community.

Russell Murphy, Journalist
Comment now

24/05/2013

So often when tragic events happen close to our homes and hearts, we get understandably angry. The recent senseless daylight murder of Drummer Lee Rigby in Woolwich, South-East London, has the power to outrage.

Rob Ratcliff, Content & Community Manager
Comment now2

23/05/2013

A report from IHS released today suggests that investment in mass notification systems (MNS) will "soar" in the aftermath of the tragic Boston bombing manhunt and the Sandy Hook massacre.

Joe Harris, Technical Manager, Abel Alarm
Comment now5

23/05/2013

The tragic events in Woolwich, London, yesterday, where a serving member of the armed forces was attacked whilst off duty, has led to much discussion and analysis already. As is often the case, we are left asking the question: "Could we have done more?"

Rob Ratcliff, Content & Community Manager
Comment now

23/05/2013

An extensive set of reconstructions of the Lakanal House fire has led to the conclusion that no single factor was responsible for the deaths of six people in 2009.

News Archives

Amex Stadium Protected by Apollo Detection System Comment now Milestone Surveillance Evolves With University of East Anglia's Needs Comment now Case Studies Archives



Join the IFSEC Global.com community to access:

Download free reports, research and whitepapers

Analysis and case studies from expert contributors

Free email newsletter briefings: Security, Fire and Installer

Network in our members-only community and join the conversation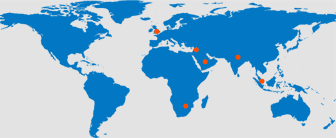 30 September - 2 October 2013













All Events
Latest Archived Broadcast

Intelligent buildings are about more than integrated fire alarms and building management systems. We speak to Cortech and Birmingham City University representatives about the latest ideas for maximising performance in integrated buildings.
Comment now

72
sponsored content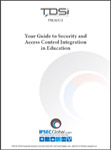 Your Guide to Security and Access Control Integration in Education
TDSi's 'Guide to Security and Access Control Integration in Education' looks at the market and potential solutions available. The Whitepaper looks at the security issues currently facing schools and colleges, with a focus on integrating security with other systems, the role of biometrics and the likely effects from the Protection of Freedoms Act 2012, coming into force 1st September 2013.
Learn More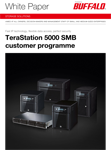 TeraStation 5000 SMB customer programme
Buffalo Technology TeraStation™ range of business-class NAS devices simplify the process of managing data, backups and data sharing in a production environment, and brings a range of advanced features such as: NAS and iSCSI support; multiple levels of RAID technology; support for cloud storage; antivirus protection; and IP video surveillance integration.
Read the Full White Paper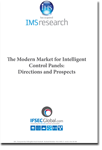 Information Resources Archive
IFSEC Global is looking for engaged readers to moderate the message boards on this site. Engage in high-IQ conversations; earn kudos and perks. Interested? E-mail:
moderators@ifsecglobal.com