IFSEC International 2013 Live

Follow live updates from IFSEC International 2013, at the ...

Rob Ratcliff, Content & Community Manager
Comment now1

16/05/2013

This year has been my first time at FIREX International, and the scale of the show has been overwhelming.

Hailey Lynne McKeefry, US Correspondent
Comment now4

16/05/2013

Physical Security Information Management (PSIM) has the distinction of being both the most talked about and the least understood of the wealth of security technologies. If users understood, industry pundits say, everyone would buy in.

Colin Bodbyl, Founder, Zeecure.com
Comment now4

15/05/2013

The electronics distributor Anixter has put together an incredible display charting the history of video surveillance in products.

Rob Ratcliff, Content & Community Manager
Comment now2

15/05/2013

IFSEC International could be said to be the safest exhibition in the world -- and certainly the safest in the NEC.

Hailey Lynne McKeefry, US Correspondent
Comment now

15/05/2013

The security system landscape is shifting dramatically, and security systems integrators need to evolve with it.

News Archives

Amex Stadium Protected by Apollo Detection System Comment now Milestone Surveillance Evolves With University of East Anglia's Needs Comment now Case Studies Archives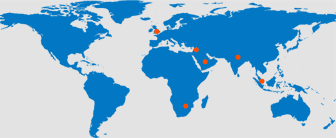 30 September - 2 October 2013









All Events
Join the IFSEC Global.com community to access:

Download free reports, research and whitepapers

Analysis and case studies from expert contributors

Free email newsletter briefings: Security, Fire and Installer

Network in our members-only community and join the conversation
Latest Archived Broadcast

Intelligent buildings are about more than integrated fire alarms and building management systems. We speak to Cortech and Birmingham City University representatives about the latest ideas for maximising performance in integrated buildings.
Comment now

72
sponsored content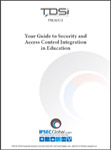 Your Guide to Security and Access Control Integration in Education
TDSi's 'Guide to Security and Access Control Integration in Education' looks at the market and potential solutions available. The Whitepaper looks at the security issues currently facing schools and colleges, with a focus on integrating security with other systems, the role of biometrics and the likely effects from the Protection of Freedoms Act 2012, coming into force 1st September 2013.
Learn More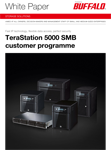 TeraStation 5000 SMB customer programme
Buffalo Technology TeraStation™ range of business-class NAS devices simplify the process of managing data, backups and data sharing in a production environment, and brings a range of advanced features such as: NAS and iSCSI support; multiple levels of RAID technology; support for cloud storage; antivirus protection; and IP video surveillance integration.
Read the Full White Paper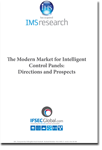 Information Resources Archive
IFSEC Global is looking for engaged readers to moderate the message boards on this site. Engage in high-IQ conversations; earn kudos and perks. Interested? E-mail:
moderators@ifsecglobal.com