In collaboration with the team at Intelligent Building Europe, we've produced an exclusive eBook, exploring five of the world's most intelligent buildings and the host of smart features integrated within them.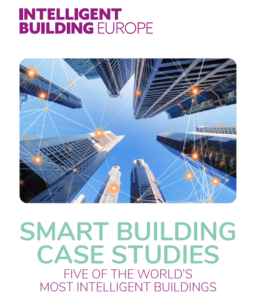 Smart building technology is transforming the built environment. It offers huge efficiency savings, and helps business reduce their carbon footprint and energy bills. Buildings equipped with smart technology can also create a healthier, more comfortable experience for occupants, with the ability to control lighting, temperature and air quality to deliver the optimum conditions for good working and healthy living.
In addition, physical security solutions are more integrated than ever, with IP and open-source based technology allowing for greater collaboration between surveillance, or access control software, and other smart building management systems.
This eBook runs down five of the world's most innovative and dynamic smart buildings, from Singapore to the United States. These offices, conference centres and skyscrapers all feature systems designed to reduce their environmental impact and improve occupant experience.
Complete the short form to download this FREE eBook!
---