Since more people started to work remotely in the Spring of 2020, demand for monitoring software is said to have more than doubled, with a reported 1,705% increase of searches for "how to monitor employees working from home," according to research published in the Harvard Business Review.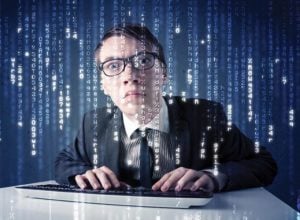 Technologies used for monitoring and tracking employee performance include video surveillance, desktop monitoring, keystroke tracking and GPS location tracking. They are used to track performance, increase productivity and deter rule-breaking.
Although previous studies have shown that in some instances, monitoring can deter specific behaviours such as theft by restaurant workers, the research suggests that in many cases, doing so can seriously backfire.
The researchers surveyed more than 100 employees across the United States, some of whom were subject to monitoring and some of whom were not. They found that those being monitored were substantially more likely to take unapproved breaks, disregard instructions, damage or steal office equipment and deliberately work less productively. A second study involved another 200 employees completing a series of tasks, where half of them were told they would be working under electronic surveillance. They were all then given an opportunity to cheat, and it was found that those who were told they were being monitored were actually more likely to cheat than those who didn't think they were being monitored.
Internal influences
The researchers explain these results by suggesting that people are motivated to behave well by a combination of external factors (such as the threat of punishment or promise of reward), together with their "internal moral compass". Previous studies generally focused on the former, such as retail workers who know they are likely to be dismissed if they are caught on camera stealing. But this study brought out the aspect of employees' internal sense of morality, so that being monitored causes them subconsciously to feel less responsible for their own conduct, making them more likely to behave badly or immorally.
When the participants were surveyed, those who were monitored were more likely to say that whoever was overseeing their monitoring was responsible for their behaviour, while those who weren't monitored were more likely to take responsibility for their actions. The authors concluded: "This reduction in agency in turn made the monitored employees more likely to act contrary to their own moral standards, ultimately leading them to engage in behaviour that they would otherwise consider immoral."
So is implementing electronic surveillance always counter-productive? While being monitored is likely to have at least some negative impact on workers' sense of agency and moral responsibility, when they feel they are being treated fairly they are less likely to feel a reduction in agency and to lose their moral compass.