As part of IFSEC Global's sister title's Webinar Wednesdays series, SHP and Barbour EHS are set to present on a session which will cover some of the basics when supporting employee mental health – particularly during the current pandemic.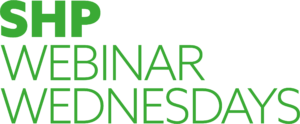 In this webinar, which takes place on Wednesday 11 November, from 14:00 – 15:00, two of the leading lights in the mental health and wellbeing world, Rob Stephenson and Heather Beach, will pass on their wisdom in terms of structuring a programme to support your employees during the coronavirus pandemic.
Relevant to all business areas and highly practical, this session will give you some actions you can take in the short, medium and long term.
Topics Covered:
The WHY and how to inspire your senior team;
The basics of your training needs analysis and some quick wins;
The form score and how you can use it to improve psychological safety – you will get a chance to test it out live!