An integrated physical security solution from Axis Communications is being used to ensure 24/7 protection for tenants and visitors at UK's MediaCity.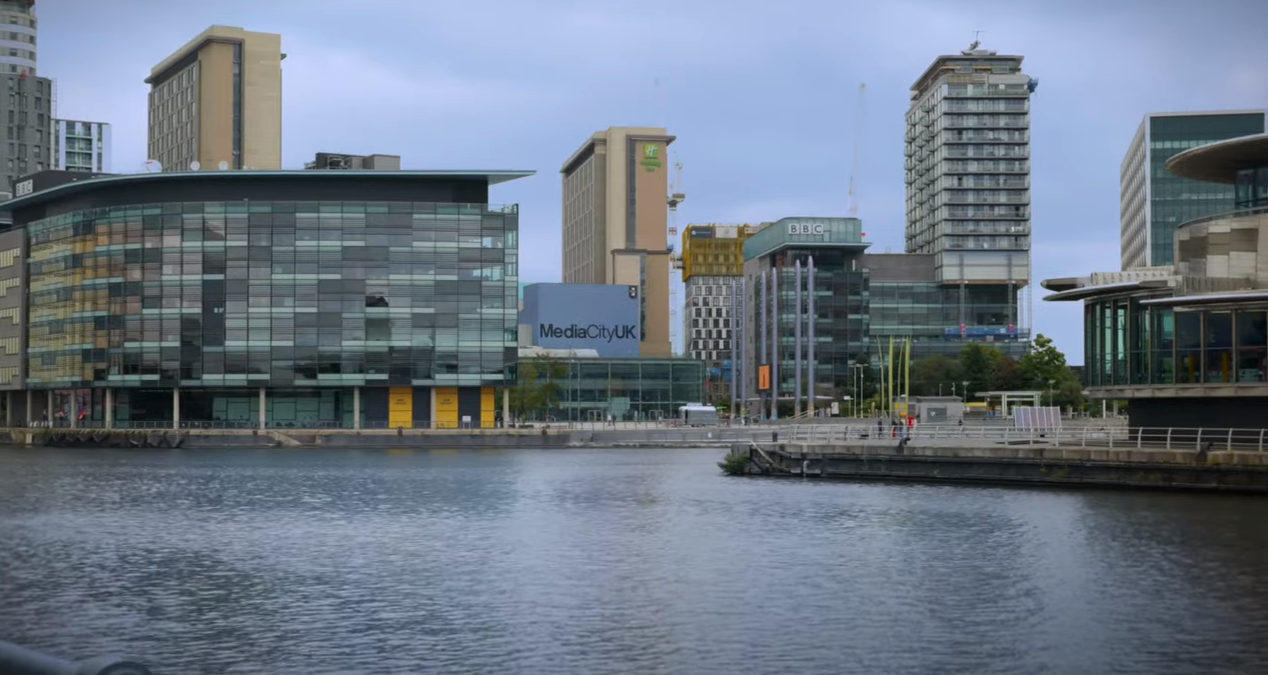 MediaCity, an international hub for technology, innovation and creativity in Greater Manchester, has installed an IP-based solution to improve security across the 200-acre site.
The integrated video, audio and data analytics solution from Axis Communications, is now protecting some of the UK's largest media powerhouses such as the BBC and ITV.
It had become increasingly clear in recent years that MediaCity's analogue surveillance system was outdated and no longer fit for purpose. RS Security Consultants, an independent security consultancy and Axis partner, was tasked with auditing the site's security architecture and recommending a new system. Axis' IP security system was deployed to deliver high-quality video surveillance, with real-time security alerts to a central control room. The solution also reduces ongoing maintenance costs and is in keeping with the hub's sustainability and cyber security goals.
Richard Sumner, Director at RS Security Consultants, elaborates: "MediaCity is a dynamic and vibrant hub that attracts businesses and families. It's an exciting and visually stunning place to walk around and has a relaxed and friendly atmosphere. Accommodating up to 5,000 people at any one time, it was important to establish 24/7 protection, but also that the system was unobtrusive, blending in with the environment."
Tony Chebrika, Head of Security at Peel Media, which part-owns MediaCity, adds: "We've created a community here in which thousands of people work, live and enjoy themselves, and we want to ensure that they can continue to do so. We're delighted with the system that's been installed and that we chose partners with a shared focus on sustainability and cybersecurity. Axis and RS Security Consultants have helped us ensure our new security system has had as little impact on our environment as possible, while having strong measures in-built to guard against cyber threats.
"Everyone that has used the system has been impressed. Indeed, each time we've sent security footage to the police they've strongly commended the image quality. I'm also confident that the high levels of security across our entire site have helped us secure a number of new business customers who prioritised a highly secure environment. That's now guaranteed at MediaCity."
David Needham, Axis Communications, concludes: "The system that's been installed at MediaCity is a great example of what can be achieved when working closely alongside the end user and integrator. We've combined video, audio and on-board analytics to deliver a comprehensive solution that successfully achieved all of our objectives. Safety has been improved and ongoing maintenance costs reduced. Real-time alerts mean the security team can make live security decisions. In short, we've helped MediaCity become safer and smarter."
Watch the video below to learn more about how the solution is being used in MediaCity: