Highlighting advice available from the NCSC, Hunter Seymour reports on the cyber security issues that have affected so many IT and security teams during the COVID-19 pandemic as employees have moved to remote working.
Earlier this month, a warning flashed on my computer. The inbox opened with this message from a favoured charity, Sightsavers:
"I am writing to tell you about a data security incident involving a large technology company called Blackbaud . . . cybercriminals were able to make a copy of the data stored in parts of the Blackbaud system. This included data for numerous charities and organisations, including Sightsavers . . . we are confident this incident poses a very low risk to our supporters, and that credit card and bank details were not involved."
Blackbaud, we are told, met the cybercriminals' ransomware demand and received assurances from the hackers that the data had been destroyed. The National Trust and some 33 UK charities hacked in this data breach have advised the UK's Charities Commission.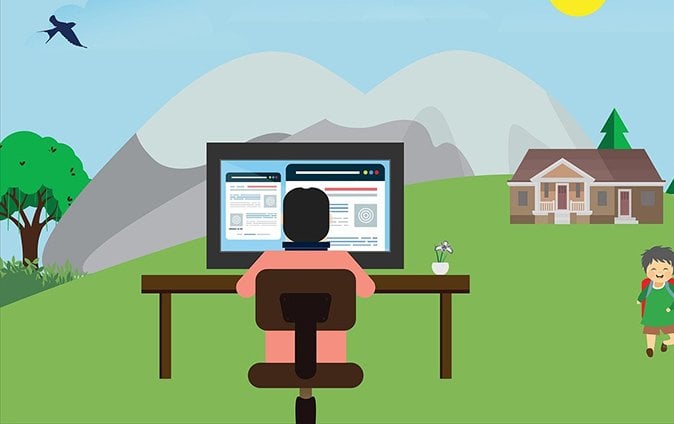 Please pardon a home-worker's post-COVID paranoia, but does this mean that even now (gulp) these keystrokes you read here are infected by malware? And, as these words fly across the internet, are they spreading an unknown computer virus to lock your system?  It's a suspicion that demands closer examination.
Remote working: 127% increase in endpoint vulnerability
Specifically, since April when the number of worldwide coronavirus cases passed one million, we have been warned by the NCSC (National Cyber Security Centre, a part of GCHQ) that the post-COVID surge in home working has resulted in a significant increase in the use of Remote Desk Protocols (RDP).
The NCSC tells us: "Attacks on unsecured RDP endpoints (i.e. exposed to the internet) are widely reported online, and recent analysis has identified a 127% increase in exposed RDP endpoints. The increase in RDP use could potentially make IT systems, without the right security measures in place, more vulnerable to attack."
In their identification of the vulnerabilities of exposed remote desk access software, the NCSC in effect issues a general warning to all home-workers: the possibility of data breaches due to the work-related environment becoming available to household members.
Clearly, then, the work and play of staff should be strictly segregated. To attain high-level security their work activities should be done on a workplace device, with personal activities restricted to employee-owned devices. For the concerned CISO (Chief Information Security Officer) the challenge is to provide home-working employees with company-owned and secured end-user devices, while restricting their usage to work-related activities only.