From evacuation alert systems, through to fire suppression solutions, five companies are showcasing the very latest in fire safety tech and innovation at the all new FIREX Tech Talks, taking place online on 17 November 2020.
"FIREX Tech Talks give professionals an exclusive opportunity to get up close with brand new fire safety tech and innovations thanks to these online product demos from leading suppliers, as well as source new solutions for their strategies," said Event Director Gerry Dunphy.
"Attendees will be able to discover new products, connect with potential suppliers, take part in live expert Q&As, and evaluate and compare a wide range of possible solutions suited to their needs —all from the comfort of their desk, and for free."
The FIREX Tech Talks platform will also feature lots of additional content, including pre-recorded videos, presentations and links to extra resources available to download and watch on demand. Hand Media is the exclusive media partner for the event.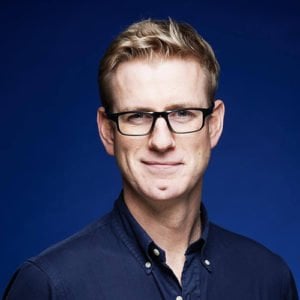 Meanwhile, experienced technology journalist and broadcaster, David McClelland will be the host for the day. Prior to working in the media, David consulted for firms including IBM and Dell in the financial services and telecoms sectors. David is BBC Rip Off Britain's resident technology expert, a reporter for BBC Right on the Money, a frequent face on the ITV Good Morning Britain sofa, presenter for three seasons of Challenge TV's Planet of the Apps, and regular with shows including The One Show, Watchdog, Newsround and X-Ray.
A popular event host, David moderates conferences, round tables, fireside chats and panel sessions around the world – and online from his high-definition home studio – for clients including BT, HSBC, Symantec, Kaspersky Lab, Samsung, Adobe, IBM and SAP.
The companies and products on show are set to include:
Fireco – 'Introduction to DMS'
Digital Messaging Service (DMS) is a mass notification system that can send emergency text, email, Whatsapp or voice messages to an unlimited amount of users who are subscribed to the service.
DMS allows you to set up alerts for many scenarios and can help a wide variety of businesses. For example, in the fire industry, DMS can be used for pre-alarm notifications and evacuation alerts. For the security industry, it can be used for CCTV camera activations or access control breaches.
Watch Fireco's on-demand session. 
Rottguard – Direct Acting Low Pressure (DLP) fire suppression systems
Rottguard manufactures direct acting low pressure (DLP) fire suppression systems, using heat sensitive pneumatic tubes, for the protection of unoccupied spaces. DLP systems comply with PED, 97/23/EC and offer round the clock protection from the devastating consequences of fire, having been tested to LPS 1666 and internationally recognised test fires, as per NFPA, AS ISO & I.S. EN standards.
DLP systems extinguish fire automatically, when the 6mm pressurised tube, attached to the non-conductive clean agent extinguishant storage vessel burst; on exposure to flames in access of 80°C, thus releasing the gaseous suppressant, orientated in the direction of the fire; leaving no residue.
Such extinguishment of the fire at source generally only necessitates the replacement of the individual faulty component within an enclosure; thereby minimising operating down time and repair costs. Find out more at Tech Talks!
Watch Rottguard's on-demand session. 
Advanced – LuxIntelligent and EasySafe
The LuxIntelligent emergency lighting system by Advanced has delivered proven performance benefits to customers for over 20 years, helping them to reduce running, installation and maintenance costs. LuxIntelligent is said to be quick to install, works with almost any light and saves time and money by automating compliance and maintenance planning using a range of cloud apps. Testing is so simple that you can do it on your phone, avoiding the expense and inconvenience of site visits.
Designed to work alongside LuxIntelligent, EasySafe is Advanced's new range of addressable, ultra-low voltage emergency luminaires and exit signs that deliver ease, convenience and a host of efficiency benefits. They're quick to fit and their LED technology offers lower running costs, CO2 emissions and greater longevity compared to fluorescent lights – as the company will explain.
Watch Advanced's on-demand session. 
C-TEC – EVAC-ALERT
C-TEC's new EVAC-ALERT system can be customised to create a simple-to-use and cost-effective BS 8629-compliant solution in any high-rise residential building.
Housed in a robust vandal-resistant locked cabinet accessible only by the FRS in an emergency, the control panel features an intuitive interface, bright LED indicators and easy-to-operate toggle switches for each evacuation zone. Each panel can connect to an array of evacuation alert devices including self-testing sounders, visual alert devices and even vibrating devices and pagers to alert the deaf, hard of hearing or mobility impaired. Highly flexible, EVAC-ALERT is comprised of EN54-2/4 third-party certified components and can be used to create building-specific evacuation alert systems in consultation with the relevant FRS.
Watch C-TEC's on-demand session. 
Barbour EHS – Online fire safety legislation library
Barbour Environment, Health and Safety (EHS) is an online library of two halves. Firstly, it is a single place to source information from HSE, British standards and fire safety trade associations, with a bespoke legal register designed to help you meet your legislation and compliance requirements. Within this, bookmarking tools enable you to quickly save and update your favourite documents. Secondly, it is a catalogue of tools to help you educate, train and improve the culture of your workforce.
The team's holistic knowledge bank gives you a simplified, all-in-one solution, saving you time and money and keeps you well-informed on your developing responsibilities and the ever-changing health & safety environment.