Rishi Lodhia, Managing Director EMEA at Eagle Eye Networks, examines the reasons behind the growth of networked video surveillance systems.
Demand for IP connected solutions is growing, as organisations look to utilise cloud-enabled video platforms that generate benefits which go beyond that of simple surveillance alone. The worldwide video surveillance camera market is expected to almost double by 2025 compared to 2019.
According to analysis, much of this growth is being driven by the increasing adoption of smart camera systems and analytical software that enables video surveillance cameras to be utilised in an ever-widening arena of use cases.
Indeed, the benefits of cloud-video surveillance are proving to have a high appeal for customers looking to achieve operational cost savings, initiate remote maintenance and access programmes, gain in-the-moment live operational intelligence, or generate live metrics and data that enables them to work in a more responsive and timely way.
Coronavirus stimulates new demand
Recent work-from-home restrictions, combined with the need to protect employees and the general public, have combined to provide significant impetus to a market that has seen a surge in video surveillance deployments.
Delivering the efficient real-time monitoring of people, places and things, video surveillance systems are fast becoming a top requirement for commercial and public organisations that want to maintain compliance with COVID-19 restrictions.
Top use cases that emerged in 2020 include monitoring physical distancing and occupancy levels, ensuring personnel are wearing appropriate PPE, and contact tracing to reduce the risk of infection spreading in the event of an outbreak. Many of today's systems are now capable of identifying who an infected employee has spent at least 15 minutes with so they can be notified and self-quarantine.
Improving the situational awareness of organisations and boosting their ability to respond should COVID-19 compliance violations occur is just the start. Organisations are also using smart video surveillance to proactively redirect foot traffic, prevent pedestrian traffic bottlenecks occurring in public spaces, and identifying locations where cleaning teams need to be deployed to immediately sanitise areas.
Smart cities flex their know-how
Governments around the globe have big ambitions when it comes to making cities smarter, safer places for citizens and visitors. Utilising data aggregated from multiple sources, they are using networked cameras and sensors to monitor everything from traffic and public transport networks, to temperature and humidity.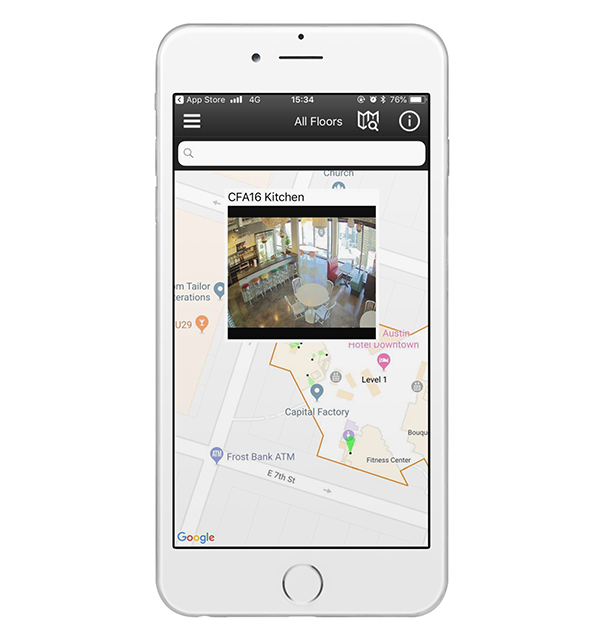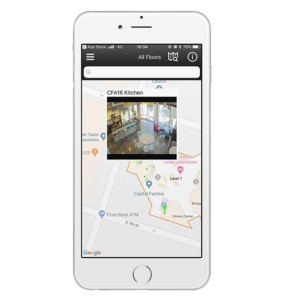 By connecting all these data silos, they are making it easier for citizens to live their lives. Using real-time data flows, cities are able to address incidents that might disrupt the free flowing movement of people and vehicles. In terms of managing the impact of commuters on public infrastructure, they are able to optimise parking management by directing drivers to predefined zones or predict peak demand times and coordinate public transport services accordingly. All while monitoring air pollution levels to protect the health of residents and workers.
Smart cities are also deploying intelligent video surveillance to enable emergency services to respond more effectively in real-time, or to spot potential incidents and manage these to reduce the incidence of crimes. That includes detecting sounds in public spaces that may indicate a criminal activity or public disorder offence, or the visual monitoring of people loitering or acting in a suspicious manner.
While the concept of the holistic smart city is still in its infancy, cities like Mexico City, Barcelona, Amsterdam, Singapore, New York, San Francisco, Copenhagen, Seoul, Dubai, Tokyo and Adelaide are already striding ahead of the pack where smart city projects are concerned. Where these cities lead, others are determined to follow.
The Indian government has already announced ambitious plans to build 100 new citizen friendly and sustainable smart cities by 2023. Meanwhile, countries in the Asia Pacific region are expected to be the fastest growing regions in the video surveillance market as heavy investments in smart city projects designed to boost the security of citizens proceed. Typical technologies being deployed include vehicle number plate recognition, facial recognition, people counting, retail management and remote asset management.