IFSEC International and FIREX International are delighted to announce IFSEC & FIREX Tech Talks returns for 2021, the digital initiative designed for security and fire safety professionals to discover new products and services and connect with potential suppliers.

Comprising a series of live or pre-recorded webinars, it gives you the opportunity to hear from leading suppliers about their latest developments and source new solutions for your fire safety and security strategies — all from the comfort of your home or office.
---
---
Firms will each have a 15-minute product pitch to give you the essential details of their latest products, followed by a Q&A session moderated by host and experienced television presenter, Jo Pickard. Jo has previously covered IFSEC International, as well as working on events including two Olympic and Paralympic Games, The Volvo Ocean Races, England Lionesses Live matches, Taste Festivals worldwide, Big Feastival and Tom Kerridge's Pub in the Park and The World Cheese Awards to name a few! She can be found currently on all major TV channels as the face of Omaze and the voice of Channel 5's 'Old Wife New Wife'.
The intuitive webinar platform will also feature additional information, including pre-recorded videos, presentations and links to extra resources. You'll even be able to refer to this information after the event with a recording of each webinar.
IFSEC & FIREX Tech Talks attracted an exciting selection in 2020 of some of the industries' top suppliers, and there's more to come in early 2021. Exhibitors are set to include HID Global, Prysm Software, Lorenz Technology, TrackTik, Touchless Biometric Systems, Baldwin Boxall, Etex Group, and more! You'll have an opportunity to explore each firm's offering in-depth through the webinars and Q&A sessions.
IFSEC Tech Talks will take place on Tuesday 26th January, while FIREX Tech Talks will take place on Tuesday 23rd February. The events are totally free to attend, making them an unmissable opportunity to hear from some of the leading names in security and fire safety and source solutions for your strategies.
What can you expect to see at IFSEC Tech Talks on 26 January?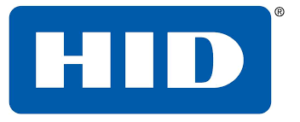 HID Global: Six ways HID Signo readers provide a smart and secure access control experience
HID Global powers the trusted identities of the world's people, places and things, making it possible for people to transact safely, work productively and travel freely. Working with governments, hospitals, educational, financial institutions and many more, the company will be providing a demonstration of its HID Signo readers, and how they can support businesses with developing a smarter and more secure access control experience. Headquartered in Austin, USA, HID Global is an ASSA ABLOY Group brand.
Prysm Software: AppVision – The convergent platform
PrysmSoftware is a French based company created in 1996. It offers a global PSIM software solution called AppVision for security, safety and building management systems. Open, scalable and neutral, its platform is said to guarantee the integration and control of equipment and applications in a single interface – for small, medium or large businesses. The business will be showcasing AppVision at IFSEC Tech Talks, answering any questions you may have on its platform.
Lorenz Technology
Lorenz Technology is specialised in delivering software solutions for drones and mobile robots by the implementation of AI, edge-computing, and automation, integrating flight, mapping, and analysis on its platform: Lorenz AI-Link and Lorenz Hive.
The company's solutions, which it will be showcasing on 26 January, aims to help maritime and security industries in digitalising their manual workflow and optimising key processes by delivering high precision real-time data streaming with sub-second latency. From surveying to patrolling and inspecting physical objects, as well as detecting human activity with thermal cameras, the company uses aerial technology to help its global partners increase efficiency, and safety.
TrackTik: Mobile suite solution
TrackTik was founded in 2013 and quickly established itself as a market leader with the mission to build better software so its clients can run smarter businesses. TrackTik's AI-driven technology enables security organisations to connect frontline staff, back office management, and their clients to drive improved operational efficiency and data insights. TrackTik helps security professionals make automated, data-driven decisions with its cloud-based seamless approach to system connectivity.
Headquartered in Montreal, Canada, with offices in the United Kingdom and Europe, TrackTik offers four integrated suites of tools – Security Operations for Guarding, Back Office Management, Mobile Patrol and Dispatch, and Business Intelligence & Reporting Analytics, to help security service companies follow the progression of guards, reduce manual tasks, lower costs, and demonstrate value. All of which will be on show at IFSEC Tech Talks!
Touchless Biometric Systems
Touchless Biometric Systems supplies reliable biometric recognition devices, seamlessly integrated with access control and time and attendance solutions. The business will be demonstrating its wide portfolio of award-winning biometric recognition hardware and solutions at Tech Talks on 26 January. Attendees will have the exclusive opportunity to ask the team any questions on its products, which are used by a wide range of industries, or the biometrics industry in general.
Don't miss out on your exclusive opportunity to attend and ask live questions to exhibitors by registering for the upcoming IFSEC Tech Talks here!
You can watch all the previous Tech Talks from 2020 back on the Tech Talks home page, or the IFSEC Global Youtube channel.