A profile of ADT, the intruder alarm giant which serves 6.5 million people in more than 35 countries.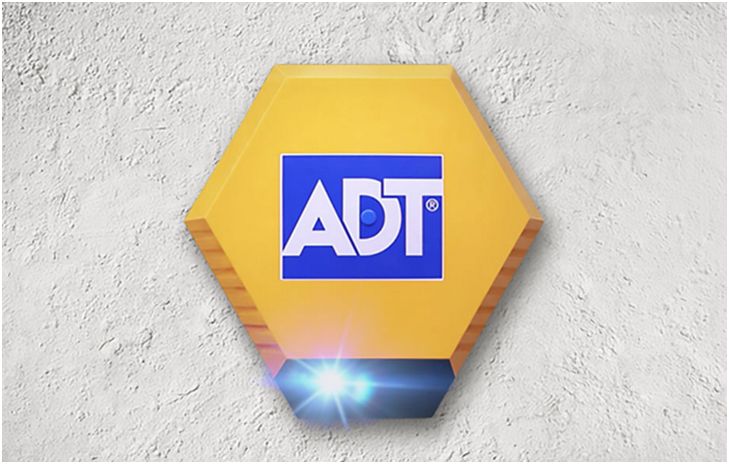 ADT is one of the largest security system providers worldwide to 6.5 million customers. It now provides residential and small business with electronic security and fire protection, ADT security alarms and other related monitoring systems in more than 35 countries. It is perhaps most well known for its widely recognised intruder alarms.
History
In February of this year, the American corporation was acquired by private equity firm Apollo Global Management for the sum of $6.9 billion. Apollo plans to merge ADT with two other security companies that the firm agreed to buy in May of last year, ASG Security and Protection 1, although all will operate under the ADT logo. It is estimated the combined company will create an annual return of more than $4.2 billion.
The company can trace its roots back to Edward A Calahan, the president of Calahan's Gold and Stock Telegraph Company, who invented the stock ticker (a telegraph-based alert system) after finding a burglar in his home in 1867.  After more than a century of acquisitions and anti-trust rulings in the States, ADT was acquired by Tyco in 1997.
However in 2012, Tyco decided to separate into three units which meant that ADT regained their independence until their recent acquisition by Apollo Global Management earlier this year.
ADT innovation and latest tech
ADT's traditional products include integrated alarm and security systems for home and businesses including burglar alarms, CCTV systems, smoke and carbon monoxide detection and fire safety. However with recent major advances in home and business security, the company is continuously evolving with innovative new products from home automation to wireless home and business security systems.
One of their latest products, launched in April of this year, is ADT Smart Home which makes it easier for users to monitor and manage their home while away. The new ADT Smart Home system allows homeowners to manage their alarm system, fire and carbon monoxide systems remotely and view what is happening inside the home wherever they are using broadband video monitoring.
Using a smartphone, tablet or PC, the Smart Home app is the first of its kind that can combine 24 hour professional monitoring with smart home features such as setting an alarm on and off, live footage from inside the home and also the ability to switch off lights.
Broadband video monitoring also makes it possible for a home or business security system to call a user's mobile phone or send video footage of an intruder to their smart phone or lap top at the first sign of trouble. Now users can see what is happening in and around their home or business premises, while they are away, and take preventative measures such as calling the emergency services if not linked to a monitoring service.
Home automation
Home automation technology is another area which ADT is developing which enables users to manage their use of energy properly with programmable lighting and heating controls.  This means that customers can scale back their energy usage when away from home or the office.
The technology also allows users to remotely set their systems so they can return to warm and well-lit premises.  Conversely, home or business automation systems can be set to put on lights when customers are away from the premises to try and prevent or deter unwanted intruders.
A secure future?
Burglar alarms that will address intruders by name, indelible sprays and personal drones following criminals may all sound a little futuristic at the moment but are in the pipeline as ways we will be securing our homes and businesses by 2025, according to the Future of Home Security report produced by Futurizon in April this year.
ADT report that innovations in security technology could include seeing the demise of the physical lock and key (which can be easily picked) to encasing a lock inaccessibly within a door frame and then having the entrance controlled by biometric facial recognition cameras.
In addition, video doorbells linked to smartphones would allow owners to talk to visitors or open doors from anywhere when they are away from the premises. This also has the added advantage that cloud storage of video and photos provides excellent evidence of who called if required.
Authorised dealers
ADT has an authorised dealer programme which allows independent dealers to offer security system installations which are then monitored by ADT. However whether a customer purchases ADT services directly from ADT or through an authorized dealer, a monitoring contract will be required.